Meet the friendly staff at Startown Veterinary Hospital!

---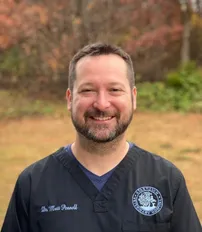 Dr. Matt Pennell
Veterinarian, Owner
Years in Practice: 19
Education: Auburn University
Dr. Matt Pennell has over 24 years of experience in the veterinary profession. He started working at a veterinary clinic when he was 16 years old, walking dogs after school. He obtained his undergraduate at UNCG, and then journeyed to Ross University of Veterinary Medicine on St. Kitts for 3 years. He then completed his veterinary education at Auburn University. Following graduation, he moved to Syracuse, NY, and worked at a large 6 doctor practice to enhance his surgical and medical skills. In May of 2005, he returned to his home town of Hickory, NC where he worked as a veterinarian and practice manager. In the spring of 2011, Dr. Pennell started his own practice, Startown Veterinary Hospital. Dr. Pennell and his wife Beth have 4 dogs: a Boston Terrier, a Labradoodle, a Goldendoodle, and a Schnauzer mix, 5 cats, 4 horses, 2 goats, and 5 chickens.
---
Dr. Brad Barlow
Veterinarian
Years in Practice: 24
Education: Oklahoma State University
Dr. Brad Barlow has been working in the veterinary medical field for almost 30 years. He was born and raised in Tulsa, Oklahoma, and completed his BS degrees in animal science and biomedical science from Texas A&M University in 1993. He received his DVM from Oklahoma State University in 1999. Dr. Barlow worked in both Texas and Virginia in mixed animal veterinary practices prior to moving to the Hickory area in 2004 to practice small animal medicine exclusively. Dr. Barlow joined the NC Department of Agriculture and Consumer Services in 2010 as a veterinary diagnostician focusing on diagnostic pathology at the Northwestern Animal Disease Diagnostic Laboratory in Elkin, NC. He was named Resident Director of the laboratory in 2013 where he remained until 2016. Dr. Barlow and his wife Carol have been glad to call Hickory home for 12 years. They have 4 dogs and 3 cats currently, all of whom are rescues.
---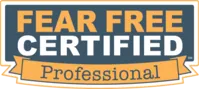 Dr. Lorin Bilhorn
Veterinarian
Years in Practice: 18
Education:

University of Minnesota
Dr. Bilhorn hails from Chicago, and completed his doctor of veterinary medicine degree from the University of Minnesota in 1993. He is married to Denise, a physician practicing in Hickory, and they have 3 grown children. They spent 11 years in East Africa, Tanzania and Kenya, serving as missionaries, working in community development. Returning in 2005 to the States to be near Denise's parents Dr. Bilhorn entered full-time veterinary practice in the Hickory area. They live on 10 acres where over the years they have enjoyed caring for their dogs, horse, birds and cat. He and his wife particularly take pleasure in spending time with family, church relationships and traveling, especially for birding.
---

Practice Manager
Years in Practice: 24
Education: Gaston College
Beth began her career in the veterinary profession working in the kennel of a veterinary clinic while in high school. She spent her summers volunteering at the Catawba County Animal Shelter. She graduated from Gaston College in 1999 and received her license to practice as a Registered Veterinary Technician. She then went on to obtain her human nursing degree and received her RN in 2004. She has worked as an animal nurse in private veterinary practice and at the Humane Society of Catawba County. She has worked in human nursing in Pre-op, Operating Room and Recovery Room. Beth works at the practice as a veterinary nurse and practice manager. Beth loves all creatures with four legs and fur but her favorites are seniors and the giant breeds.
---

Operations Manager, Patient Care Coordinator

---
Robyn

Marketing & Inventory Manager, Patient Care Coordinator

---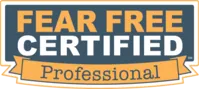 Angelina
Customer Service Specialist


---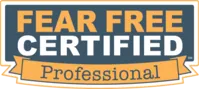 Amber

Veterinary Nurse
---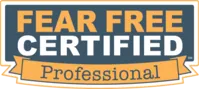 Brittany

Veterinary Nurse

---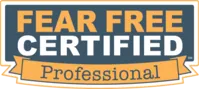 Michelle

Veterinary Nurse

---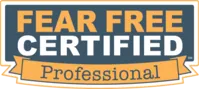 Lindsey

Veterinary Nurse
---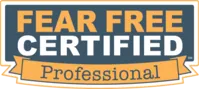 Dianna

Veterinary Nurse

---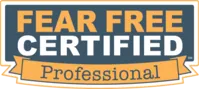 Tiffany

Veterinary Nurse

---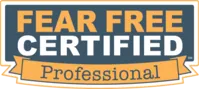 Lucy

Veterinary Nurse


---
Sydney

Veterinary Nurse

---

Evie

---

Jade